Posted by admin at 21 August, at 06 : 49 AM Print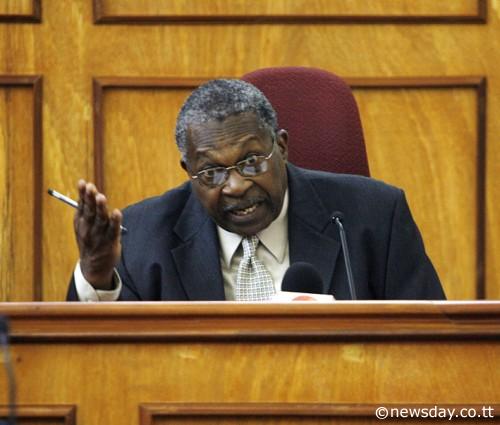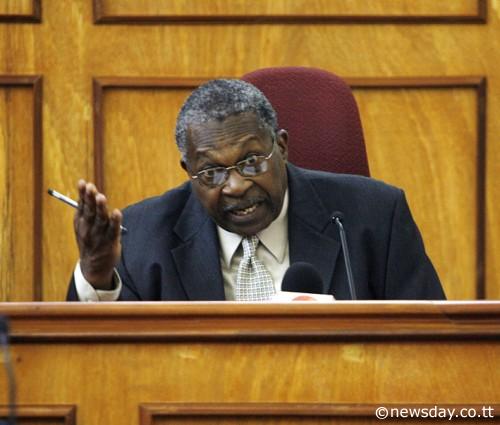 Justice Cecil  "Amoebi" Oswald Bernard, 75, of Marli, St Patrick's, Grenada, a GBSS alum and former  Major in the Trinidad and Tobago Regiment, passed away on Tuesday, August 20th, 2013 at the Sangre Grande Hospital, Trinidad.
Justice Bernard is survived by his wife Judy Inniss-Bernard, daughters Bridget Hilma Bayne, Debra Bernard Vasquez, Jala Bernard, son Dwight Bernard, brother Lincoln, grandchildren Kye Bayne, and Glorybeth Vasquez, nieces Collene, Naijean, Rochelle, Stephanie and Colna, nephews Lismond and Allan.
He was preceded in death by his brother Steven and his grandson Francis.  His sisters-in-law,  Roslyn Charles Bernard and Londa Tobias Bernard.  He was a cousin to Jude Bernard, Roslyn Williams West, and friends with Joseph John, Fred Belfon, Bertrand Pitt, Samuel Forde among many others.
The Justice was a servant of the people, dedicating his life to family and to the assistance of friends and even to strangers.  Justice Bernard dedicated innumerable hours to the charitable assistance of others as a Rotarian and as a volunteer tutor with the Cipriani Labour College, in Valsayn, just outside Port-of-Spain, where he resided.
Upon leaving GBSS, in a multi-tract career, Cecil Bernard first worked in the Grenada Civil Service  and then served in the West Indian Regiment.  Following the dissolution of the West Indian Federation, he joined the Trinidad and Tobago Regiment and attained the rank of Major and qualified as an attorney.  By the early 1980's he was seconded to serve in the Solicitor General's Department in the Attorney General's Chambers of the Government of Trinidad and Tobago and represented the State in numerous important Constitutional cases before the High Court and Court of Appeal.  Mr. Bernard was also an attorney for British West Indies Airways.
Later, the Major was appointed as a member of the Trinidad and Tobago Delegation to the United Nations Conference on the Law of the Sea from 1979 to 1982; member of the Trinidad and Tobago Standing Negotiating Committee on Air Services Agreements since 1962 and later its Lead Negotiator and Chairman  for ten years.   Mr. Bernard served as the Head of CARICOM  Negotiating Team on Multilateral Air Services Agreements.  As a lead legal negotiator, Cecil Bernard mentored many.  One of them had this to say:
"I am so saddened to hear of the death of Justice Bernard, a distinguished gentleman, lawyer, negotiator and human being.  Justice Bernard was a mentor of mine when he was Chairman of the Air Services Committee of Trinidad and Tobago, of which I was a member. I will always remember his mentorship and counsel to me. Trinidad and Tobago and the region have lost a true regionalist and statesman", by His Excellency Ambassador Eden Charles of the Permanent Delegation of Trinidad and Tobago to the United Nations.
In 1994, Major Bernard  was appointed a judge on the Industrial Court of Trinidad and Tobago and became its fifth President from 2005 through 2011.  Following his retirement, the distinguished son of Grenada and CARICOM civil servant continued to engage with his passion for the law.  In January, Attorney Bernard presented a paper in the legal seminar on " Recent Development on International Human Rights and Sustainable Development",  in Castries, St. Lucia.
The retired Justice was an outstanding provider for his family and friends. He never said "no" to anyone who needed his help and the legal fraternity in Trinidad and Tobago has lost a valuable team member.
A funeral service will be held this Friday, 23rd August, 2013 at 9:00 a.m. at the St Joseph's Roman Catholic Church, St Joseph, Trinidad.  Following the service, Justice Bernard will be saluted with a bugle call by the Regiment which he served; he will then be cremated at 11:00 a.m. at Belgrove's Funeral Home and Crematorium.
The family of Justice Bernard extends sincere gratitude to Dr. Kavi Capildeo and his team, and to all the staff at the Sangre Grande Hospital in Trinidad their dedication and herculean efforts in caring for him.