Posted by admin at 9 July, at 11 : 51 AM Print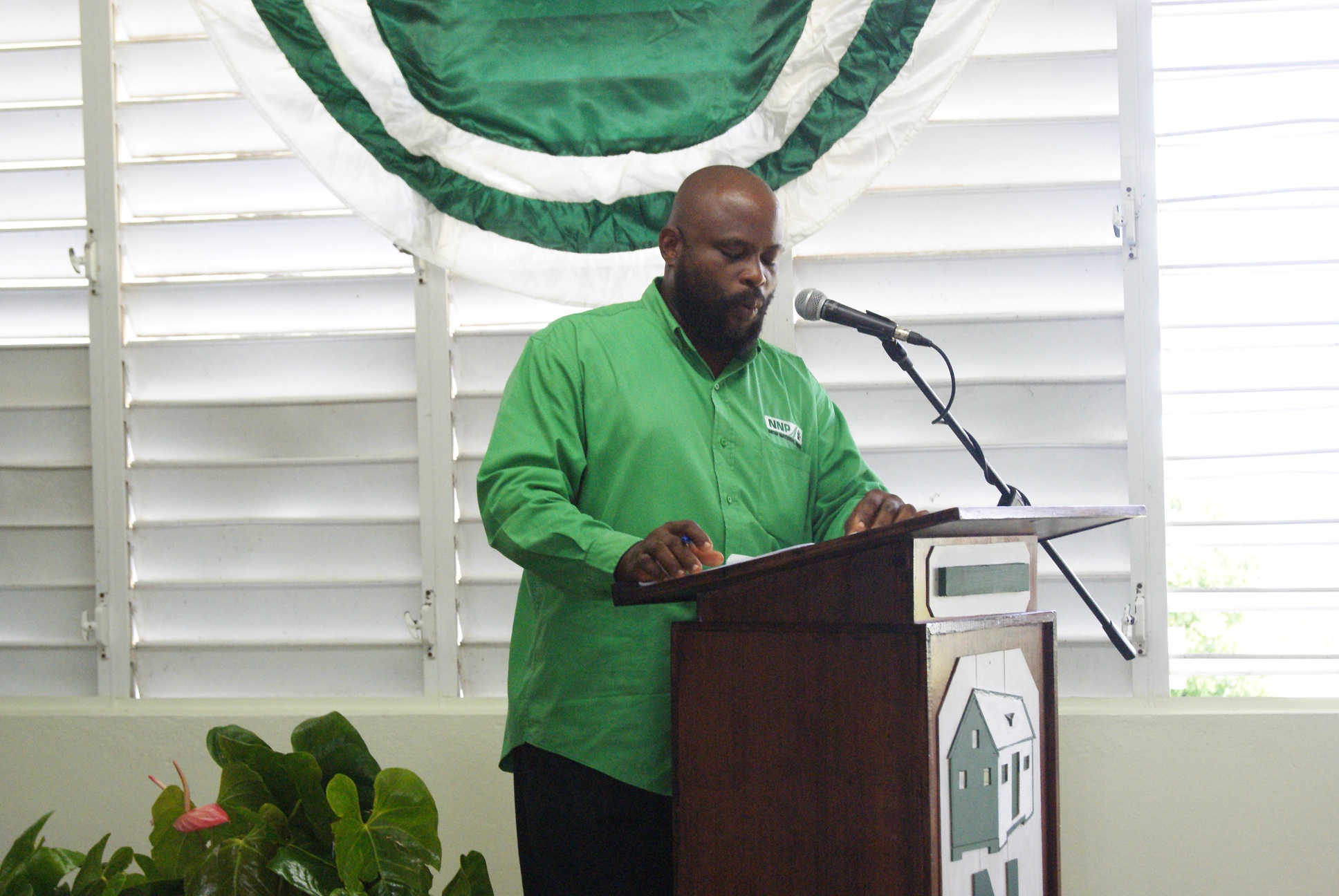 Monday 9th July 2012: New National Party General Secretary and Shadow Minister of Agriculture and Fisheries, Honorable Roland Bhola has laid out sections of the NNP's plans for the improvement of the Agriculture Industry on forming the next Government of Grenada. Bhola was at the time addressing thousands of jubilant supporters of the New National Party at their post-Convention Rally at the Telescope Playing Field yesterday Sunday 8th July 2008.
Bhola, who was returned as General Secretary of the Party un-opposed, spoke of several specific areas which the NNP will be focusing on immediately on reclaiming the seat of Government. He pointed to the implementation of the Farm Roads Project which the party sees as a means of providing employment while directly assisting the farmers of the nation along with the provision of a regular supply of fertilizer.
The NNP General Secretary also spoke of the re-establishment of a Farmers and Fishermen's Fund which will be based on the previous program run by the former NNP Administration. He vowed to ensure that the new fund is properly managed as this was one of the shortcomings of the previous program. Echoing statements made by Political Leader of the NNP, Dr. the Rt. Hon. Keith Mitchell during meetings held with the farmers and fishermen over the past four years Bhola spoke of the reorganization of the Marketing and National Importing Board (MNIB) as key to the improvement of the agricultural industry.
The New National Party staged their 25th Annual Convention at the St. Andrew Anglican Secondary School (SAASS). The convention was followed by a massive rally where thousands of Grenadians turned out to hear the plans and programs of the New National Party as their Government in waiting