Posted by admin at 22 November, at 10 : 44 AM Print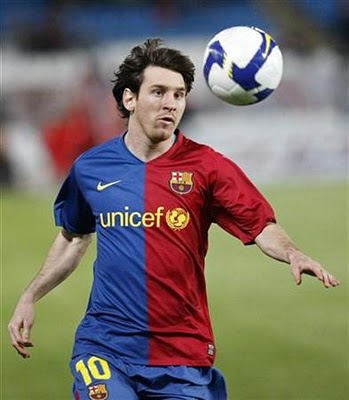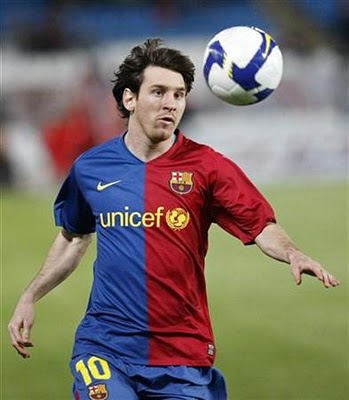 By Lincoln Depradine
A few weekends ago, I called a fellar on the phone and he scolded me and told me don't disturb him. He said, "Man, wha' wrong with you? It's Saturday; ah watching mi Premier League on TV.''
We spent a few minutes discussing the Barclays Premier League (BLP), the Grenada Football Association (GFA) and football in general. We agreed that the next several months will be an exciting period of football.
Starting at home, the GFA in 2014 will be celebrating the 90th anniversary of its establishment.
I believe the anniversary would be opportune moment to try and re-inject some excitement and new life into the GFA, both from the standpoint of the product on the field and also the fan interest.
The GFA has its work to do as the organizing body for local football. Such work includes putting proper structures in place, providing incentives for players, and introducing some off-field entertainment at match venues. We're in the era of sports-entertainment.
At this juncture, mention must be made of Wayne "Waggy-T'' Redhead in his efforts to take local football to another level.
Waggy-T's knockout championship is arguably the leading arena of local football.
However, whether it's Waggy-T's knockout or the GFA championships, clubs must themselves continually upgrade their own governing structures and develop the football talent in the villages, communities and parishes nationwide, including in Carriacou and Petite Martinique.
Players, as well, have a responsibility for honing their individual skills.
Many years ago, it was common to see players with their own balls and skipping ropes practicing their dribbles, their beats, their traps, all by themselves. When a player gets on a national team, these are not skills that a coach should spend much of any time on. At the national level, the coach's main job is to put systems in place to ensure he has a winning team.
I've seen too many Grenadian teams that pass well, defend excellently, but unable to take the ball into the opponents goal area because no one on the team is able to dribble a defender to create an opening to shoot; or to dribble and create space for a teammate who is open and in a position for an easy shot on goal.
There are so many shots a team would get from way out of the area; and only an awfully bad goalkeeper would allow more than one of those long shots to pass him.
Overwhelmingly, goals are scored in the penalty area via the head or the foot. Players representing Grenada in regional and international tournaments must learn to get in there, by eluding defenders with skilful footwork and creating goal-scoring opportunities.
Clearly, fans want their teams – clubs and countries – to win.
But, spectators also show up at sporting events – football, basketball, netball, cricket and so forth – to witness individual prowess and talent, whether it's a Kirani James, Lottysha Cato, LeBron James, or Chris Gayle; or whether it's former athletes like Janice Celestine, Mavis Maxwell, Margaret Dowe, Maurice "Bull'' Williams, Donald Pierre, Elliot McGuire, Eros Rapier, Hugh Commissiong, Bug Belfon, Barry James, Garvey Wilson, Baker Medford, Fellars, Prengay, Peckos, Frank Bartholomew, Buddy Boy Alleyne, Bob Boy Hood, Mayor Thomas, Lus Howard, Finbar Fletcher, Café Bull Mitchell, Yankeyman Depradine, Maradona or Pele.
It would be a wonderful achievement for one of our homegrown boys, who came through the ranks of the various GFA programs, to be drafted directly to the BPL. It's not impossible; it just would take whole lot of work by the GFA, our clubs and the players.
Contested by 20 clubs who are BPL shareholders, the league earns one billion pounds from television stations carrying their matches. The BPL is reported to be the most-watched football league in the world.
Its television audience, including Grenadians, is put at almost five billion people. League games are broadcast in 212 territories to 643 million homes. Manchester United are the defending champions.
Soccer is, indeed, the beautiful game. And, there is nothing to match crowd attendance, atmosphere and spectator energy at major league games in places such as Britain, Italy, France, Germany and in South America.
The GFA, in its quest to reinvigorate football, could examine inviting top regional and international clubs to visit and compete against local clubs and junior teams.
As a Manchester United fan, let's invite Man U and Chelsea to come to Grenada to play a friendly.
Other Premier League fanatics in Grenada would say Liverpool, Arsenal or Manchester City. Those are three good teams. So, Cheney, you could try to bring them too.
The 2014 FIFA World Cup is virtually in our backyard in Brazil.  Let's explore the chances of a warm up game in Grenada between two of the teams heading to Brazil. It could be their contribution to the 90th anniversary celebrations of the GFA.
And, as we head down to road to the World Cup, I know many are staking their bets on who will emerge champions.
I'm a longtime Brazil fan. I still have a bias for them, although I don't like the way they've been selecting their players in recent years. Too many good black players, in my view, are being excluded from the team. Outside of Africa, Brazil has the largest population of black people.
There is growing anticipation of the performance of the Brazilian forward, Neymar, who earned the Golden Ball at the 2013 Confederations Cup in June. Brazil, playing at home, defeated defending World Cup champion, Spain, 3-nil in the cup final.
Spain's tiki-taka style of play, which won it the 2010 World Cup and the European Championship title, may have run its course. I don't expect the Spaniards to retain the World Cup.
Lionel Andres Messi, the Argentine superstar captain, is getting older and may want to retire with a World Cup title under his belt. He'll turn 27 during next year's World Cup.
Portugal's Cristiano Ronaldo also is hungry to win a World Cup championship win. In February, the Portuguese goal-scoring captain celebrated his 28th birthday.
England, always a favourite of millions of soccer fans, has failed to lift the World Cup since it won the competition on home soil in 1966 with the great Gordon Banks in goal.
Banks was only slightly better than our own Paul Roberts. Pablo, yes or no? Bumpie, Ram and Peter Blair, what is your verdict on Pablo versus Banks as goalkeepers?
At the FIFA World Cup, you can never rule out the ingenuity and the will of the Germans to win. They would like nothing better than to bring back the trophy to the home of the great Franz "Der Kaiser'' Beckenbauer, the "Emperor'' of football.
But, who knows, maybe 2014 would produce an upset and a break with tradition.
That could happen if a country from Africa or Asia captures FIFA's World Cup football competition for the first time ever. Or, the US could try and add the 2014 World Cup to the Gold Cup it won earlier this year.
Time will tell.
Related Posts
29 April at 06 : 35 AM 0

19 June at 09 : 17 AM 0

16 October at 10 : 55 AM 0