Posted by admin at 11 November, at 18 : 19 PM Print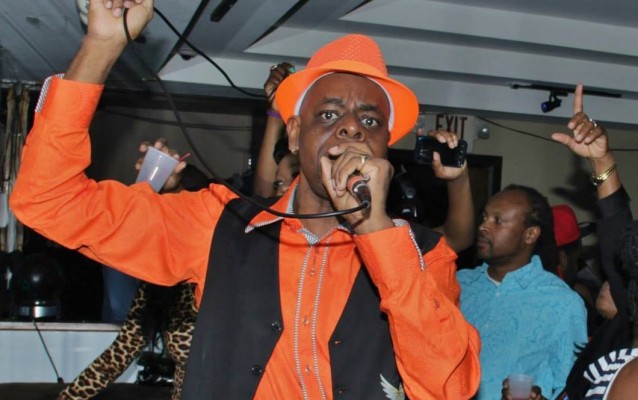 CELEBRITY TEAM VISITS HMP
The Made In Grenada Courts Celebrity Football team made its 2nd annual appearance (on Saturday November 9th) at Her Majesty's Prison to engage a team of Inmates in a friendly football encounter. The game ended in a 3-3 draw after 80 minutes of competitive and entertaining football. For the Celebrity team ex-National Patrick Modeste netted 2 goals and reigning Soca Monarch Boyzie converted once, justifying the purchase of a brand new boots just for the occasion.  At the end of the game members of the Celebrity team assisted Prison Officials in the distribution of prizes to teams and individuals after a successful intra-prison competition.  The visit of the Celebrity team is part of the continuing effort of Prison officials to ably rehabilitate Inmates for assimilation back into society. The Officials must be commended for the initiative and the Celebrity team remains committed in assisting in any way possible toward those note-worthy endeavors.
INSPECTOR'S BIRTHDAY SHOW
On Saturday November 9th, hundreds of fans in Brooklyn got the opportunity to celebrate with the Hitman, Inspector as he hosted a birthday party and show. The fans were treated to an extra-ordinary showcase of the best of the Veteran as he took them through the years performing about 30 of his compositions. Inspector has also released a catchy Christmas parang entitled 'Christmas Feeling' and his local fans can look forward to Holiday performances with appearances in Carriacou on December 26th, Union Island December 28th and Grenada Old Year's Night. Plans for his 2014 Carnival album are well-advanced and the Inspector loyalists will certainly have something to look forward to.
MR. LEGZ ON THE MOVE
Wearing the twin hats of performing Artiste and Producer is certainly working out well for Mr. Legz. His 2013 hit, 'No Worries' continues to get very good airplay internationally. On November 2nd Mr. Legz appeared at Cortland University (SUNY) in Upstate New York as the song continues to bring attention to the talents of this product of Simon, St. Andrew. He has also released 2 Christmas parang songs (Sandra and Pay Me) and released a parang riddim (Pay Me). His tutelage continues with both formal academic training and apprenticeship along some of the more experienced names in Caribbean music.
Dexter Mitchell