Posted by admin at 16 October, at 10 : 55 AM Print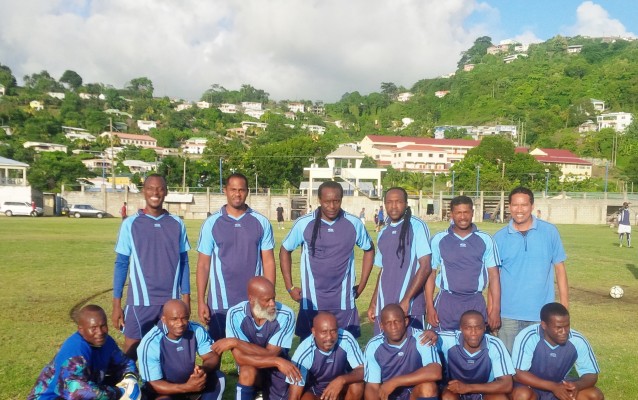 The Made In Grenada Courts Celebrity Football team has begun its 2013/2014 football season with a resounding 6-1 victory last Friday over the Grenada Postal Corporation Allstars. The game was part of the Corporation's celebrations of World Post Day, which was commemorated on Wednesday October 9th. Additionally the occasion was used to raise funds for the Corporation as it prepares to host its regional colleagues during the 2014 Easter weekend.
The Made In Grenada celebrity team heads to Carriacou for its next engagement as it will take on a Carriacou Allstar team in a highly anticipated re-match. Last year's match ended in a 3-3 draw and so both teams are looking for bragging rights. The Carriacou game, on Saturday October 26th, is included in festivities that are part of the launch of the 2014 Carriacou carnival season.
The Made In Grenada Courts Celebrity team will be making stops in Hermitage, Clozier, Chantimelle, Gouyave and a host of other stops/games as its 2013/2014 continues.
Dexter Mitchell
Related Posts
19 June at 09 : 17 AM 0

22 November at 10 : 44 AM 0